Event Details
Be inspired by women making waves in the ASEAN payments industry and beyond. Join us at the 2021 Symposium!
Our keynotes, panels, and break-out work sessions will help strengthen your skills while keeping you on top of industry trends. Hear from women leaders on a variety of subjects including current payments issues and initiatives, fintech, and leadership. You'll also have the opportunity to network with women at all levels and with diverse backgrounds in payment and fintech. This is a must-attend event for any woman who's serious about accelerating her career in the payments industry.
The Women in Payments Symposium is a unique event that provides perspectives from key women leaders in payments, supports diversity and gender parity, and includes topics impacting all aspects of the payments ecosystem. The format is split between networking breaks, keynote addresses, executive panel discussions and career development breakout sessions. This forum is an unparalleled opportunity that is empowering, current and immediately relevant to any woman pursuing a career in payments.
9:00 - 9:15 AM SGT
OPENING REMARKS
MAIN STAGE
9:15 - 10:00 AM SGT
MAIN STAGE
Moderator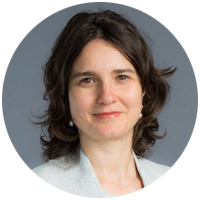 Anca Vasilescu
Managing Director, Financial Services
Accenture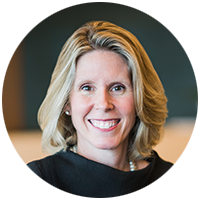 Meghan Connolly
Senior Vice President & General Manager, Global Network Services, Asia Pacific
American Express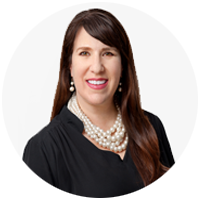 Carol Grunberg
Global Head, Strategic Partnerships and Innovation, Treasury and Trade Solutions
Citi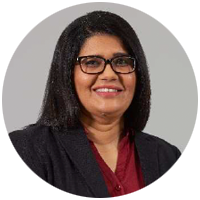 Sohini Rajola
Regional Head - APAC & Middle East
Western Union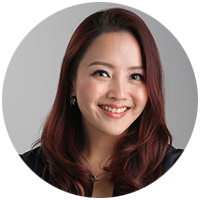 Jacquelyn Tan
Managing Director, Head Group Personal Financial Services
UOB
10:00 - 10:45 AM SGT
BREAK-OUT SESSIONS
INNOVATION & DRIVING CHANGE
THE FUTURE OF BANKING: THE IMPORTANCE OF AGILITY, CULTURE, AND TALENT
If the banks don't change, Bill Gates will be proven right when he said that "banking is necessary, but banks are not." It's crucial for us to work together with fintechs, financial institutions, and other ecosystem players. We know the regulations across 60+ markets and have sophisticated technology, but our partners bring agility. That's the future. Join Kahina Van Dyke, from Standard Chartered, and hear lessons learned and best practices to shape the future of banking.
Moderator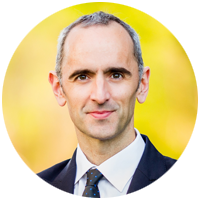 Zennon Kapron
Founder and Director
Kapronasia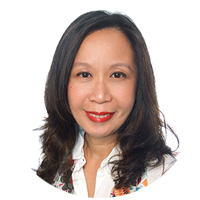 Sunday Doming
MD & Head, Digital Product Management, Digital Channels & Data Analytics Corporate, CCI
Standard Chartered Bank
10:00 - 10:45 AM SGT
BREAK-OUT SESSIONS
LEADERSHIP AND CAREER DEVELOPMENT
IT'S NOT ABOUT JUST WORKING HARDER: THE THINGS HOLDING WOMEN BACK
Many women think that if you work harder the results will speak for themselves. While it certainly helps, there are other factors to consider when developing your career. Overcoming imposter syndrome, and understanding your strengths so that you can leverage them while collaborating with others is essential when striving to achieve both business and personal goals. In addition, understanding your worth and how to hold conversations about career progression and equal pay are important factors, as is finding mentors and sponsors to help get you where you want to go. Join this panel as they discuss their own experiences and learnings on some of the things holding women back, despite working harder than everyone else.
10:00 - 10:45 AM SGT
BREAK-OUT SESSIONS
DIGITAL PAYMENTS & CUSTOMER EXPERIENCE
PAYMENTS AT THE CENTER OF THE CUSTOMER EXPERIENCE
The pandemic has accelerated trends and adoption of new technology that impacts how merchants, consumers and financial institutions interact in response to elevated customer expectations. Yet, the ASEAN region has the most fragmented payments landscape, even though eCommerce is expected to exceed $3.9B by 2024. This session will shine a light on the opportunities and challenges resulting from the latest market and digital payments trends in ASEAN today and explore why having a customer centric approach is critical to sustainable success.
10:00 - 10:45 AM SGT
BREAK-OUT SESSIONS
DIGITAL PAYMENTS & CUSTOMER EXPERIENCE
PAYMENT TRENDS IN ASEAN
With a high percentage of digital natives, ASEAN has become an exciting center of fintech innovation, with a strong emphasis on payments. As a result, the government, banks and technology partners are all driven to digitize payments and improve the user experience. Further, with the explosion of eCommerce activity, financial inclusion is a top priority. In this session you'll hear from the experts on what's driving the payments trends in ASEAN, and how these entities are working co-operatively to enable financial inclusion and promote growth across the region.
SPONSORED SESSION: Citi
REDUCING FUNDING FRICTION IN THE AGE OF REAL TIME, 24/7 PAYMENTS
The digital transformation in the payments space has accelerated in the last two years, fueled by the pandemic in part, as consumers pivot to online shopping and corporates pivot to digitization.
In this session, join us as we discuss the challenges in managing the rapid transformation and demand for real-time solutions and what corporates are doing to reduce the funding friction.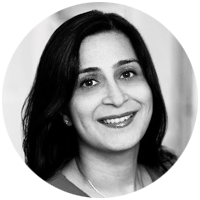 Rupa Mankad
Director, Asia Liquidity Product Management Head, Treasury & Trade Solutions
Citi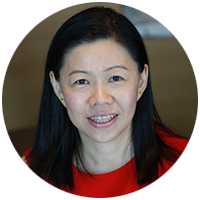 Angeline Ong
CFA, Director, Head of Regional Liquidity & Investments Client Solutions, Asia Pacific, Treasury & Trade Solutions
Citi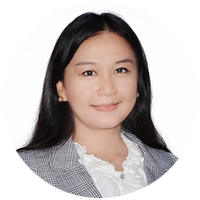 Indridewi Sukagunas
Senior Solution Sales - Corporate and Public Sectors, Indonesia, Treasury & Trade Solutions
Citi
NETWORKING & SPONSOR EXHIBITS
11:00 - 12:00 PM SGT
MAIN STAGE
UNICORN CHALLENGE
The judging panel includes leading women experts from across the global payments industry. The chosen winner will have a chance to pitch to major market leaders for further guidance and expert insights. We would like to thank our "in-kind" APAC Unicorn Challenge prize donors Citi, FIS/ Worldpay, J.P Morgan, SWIFT.
Competitor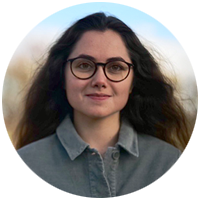 Dayana Yermolayeva
JiPay
Competitor
Moderator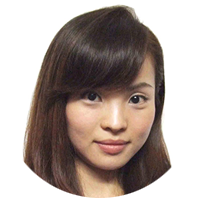 Sim Ung
Vice President, Wholesale Payments Solutions Asia Pacific
J.P. Morgan ​​​​​
Judge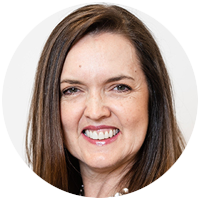 Debra Taylor
Founder and COO
Open Sparkz
Judge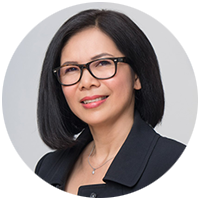 Minh Ha Truong
Regional Director, Vietnam, Cambodia, Laos & Myanmar
BPC Banking Technologies
Judge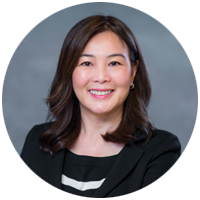 Huey Tyng Ooi
Board Member and Angle Investor
Grab Financial Group
12:00 - 12:30 PM SGT
MAIN STAGE
9:00 - 9:15 AM SGT
OPENING REMARKS
MAIN STAGE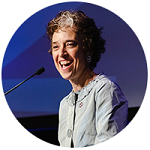 Kristy Duncan
Founder & CEO
Women in Payments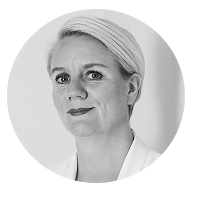 Julia Streets
Founder & CEO
Streets Consulting & Host of DiverCity Podcast
9:15 - 9:45 AM SGT
MAIN STAGE
PAYMENTS AROUND THE WORLD
Moderator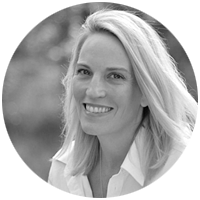 Camilla Bullock
Director
Emerging Payments Association - Asia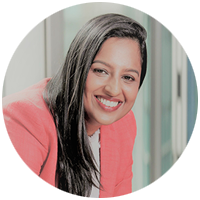 Aishwarya Jayakumar
Head of Product for Indonesia Philippines Vietnam Myanmar and Cambodia
Visa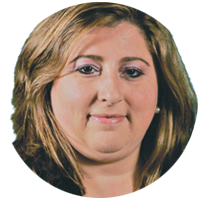 Gonca Latif-Schmitt
Global Head
Commercial Cards
Treasury and Trade Solutions
Citi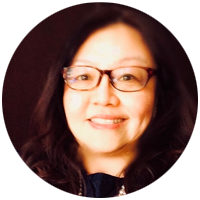 Yoko Christina Makiguchi
CEO
Revolut Japan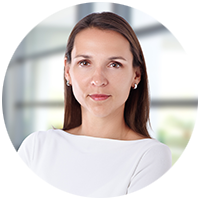 Ewa Pinkowska
Executive Director, Cash Strategic Initiatives
Standard Chartered Bank
NETWORKING & SPONSOR EXHIBITS
10:00 - 10:45 AM SGT
BREAKOUT SESSIONS
INNOVATION & DRIVING CHANGE
DIGITAL TRANSFORMATION: WHY SETTLE FOR SETTLEMENT RISK?
While the industry has made strides to mitigate risk, settlement risk remains a top concern and has increased with the growth in emerging market currencies. Over the last decade, the industry has been focused on improving electronic pricing engines and minimizing latency; now is the time to modernize how we exchange value. Settlement risk is unnecessary. In this session you will learn about the impact of settlement risk - why it's more than the loss of funds or value of the transaction – and ways to avoid it.
10:00 - 10:45 AM SGT
BREAKOUT SESSIONS
INNOVATION & DRIVING CHANGE
GOVERNMENT RELATIONS AND REGULATIONS FOR FINTECHS IN ASEAN
With the booming adoption of digital payments across the region, different countries have different positions on how such payment platforms are governed and regulated. What are the views of governments within the ASEAN region on digital payments? What are the various approaches that they have adopted to tackle challenges within the industry? FinTech unlocks new opportunities for inclusive growth and a robust dialogue between industry and policymakers has never been more critical. In this session you will hear from industry experts as they discuss this important topic and explore best practices for effectively moving forward.
Moderator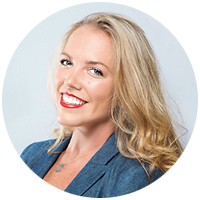 Katie Mitchell
Global Head of Government Relations
Nium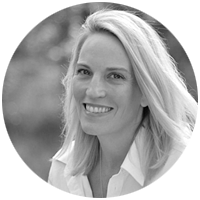 Camilla Bullock
Director
Emerging Payments Association - Asia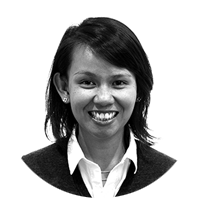 Amira Karim
Head of APAC Public Policy
Stripe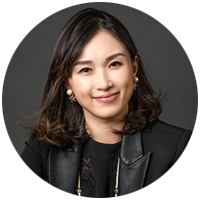 Carrie Suen
Senior Advisor
International Public Policy and Government Affairs
Ant Group
10:00 - 10:45 AM SGT
BREAKOUT SESSIONS
LEADERSHIP & CAREER DEVELOPMENT
GENDER INTELLIGENCE: DO GREAT MINDS THINK ALIKE?
Men and Women are wired differently and have naturally occurring characteristics that distinguish them beyond the obvious. Gender intelligence, or the ability to understand and act on these differences enables leaders to step up and foster a more inclusive environment where men and women can engage more confidently and willingly in the workplace and beyond. This session will discuss the meaning of Gender Intelligence, how it benefits today's workforce and creates better gender balance and equity for tomorrow.
Moderator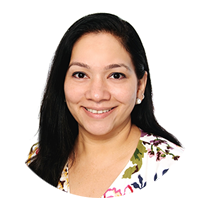 Deepali Pendse
MD, Head of GTS Corporates- SEA
Bank of America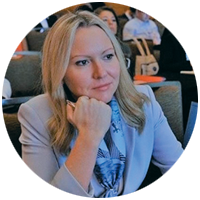 Jennifer Doherty
MD – Chief of Staff, Corporate, Commercial & Institutional Banking and Europe & Americas
Standard Chartered Bank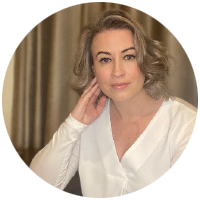 Treasa Fitzgibbon
Coach & Career Strategist
Treasa Fitzgibbon Coaching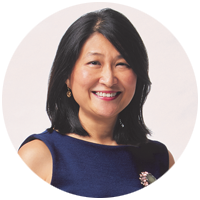 Junie Foo
Chief Executive Officer
Methodist Welfare Services
10:00 - 10:45 AM SGT
BREAKOUT SESSIONS
DIGITAL PAYMENTS & CUSTOMER EXPERIENCE
EMBEDDED FINANCE: OVERVIEW, OPPORTUNITIES, PREDICTIONS FOR 2030
In 2019 Angela Strange from A16Z said that in the Future every company will be a Fintech company. This session will talk about Embedded Finance and the impact that this trend brings to the Global and Asian Technology space, as well as opportunities, enablers and challenges that exist when entrepreneurs integrate Financial Services in their app or service.
NETWORKING & SPONSOR EXHIBITS
11:00 - 11:45 AM SGT
BREAKOUT SESSIONS
LEADERSHIP & CAREER DEVELOPMENT
THE FUTURE OF WORK IS HERE, NOW
With shifts in work trends and anywhere-work during the pandemic, Human Machine work interactions are becoming a reality that impacts the way leaders manage their teams in the future. Automation, AI, and collaboration tools will impact the way leaders interact with their employees, impacting their experience through the employee lifecycle. This session will dive into the trends and how leaders can shift their skills to manage in this new era to not only enhance existing jobs but help to create new ones too.
11:00 - 11:45 AM SGT
BREAKOUT SESSIONS
DIGITAL PAYMENTS & CUSTOMER EXPERIENCE
FINTECH AND PARTNERSHIPS
This session will discuss how companies are partnering with traditional players in the industry to accelerate adoption and growth.
11:00 - 11:45 AM SGT
BREAKOUT SESSIONS
INNOVATION & DRIVING CHANGE
THE FUTURE OF INTERNATIONAL TRADE
There has been a shift in the international trade landscape that is accelerating the adoption of digital payments. Yet, many businesses still face challenges that impact regional and international expansion. This session will discuss the importance of minimizing international trade disruptions and the current technology and digitalization of trade finance that will keep businesses resilient and productive into the future.
11:00 - 11:45 AM SGT
BREAKOUT SESSIONS
LEADERSHIP & CAREER DEVELOPMENT
HOW WOMEN CAN LEAD AND DRIVE GENDER EQUILTY IN THE FINTECH WORLD
Both financial services and fintech have been well-documented in their lack of gender diversity. To level the playing field organizations are taking a closer look at how companies are eliminating biases against women applicants during the recruitment, hiring and onboarding process. At the same time, they are finding innovative ways to attract more women to apply for open positions. In this session you will hear industry leaders discuss actionable insights resulting from audits within their organization as well as best practices to drive change and improve gender equity.
Moderator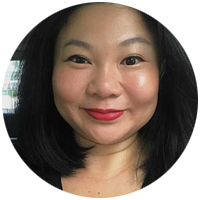 Deborah Tan-Pink
Senior Communications Manager
Revolut
Shrada Kampani
Product Director
Thunes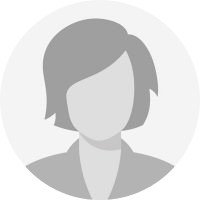 Aditi Mahadevan Nair
APAC Head of Talent, Learning and Diversity
Citi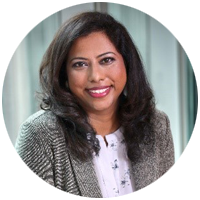 Goki Muthusamy
Head of Talent management, recruiting & diversity, Asia Pacific
Visa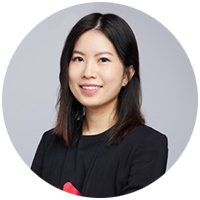 Natalie Tse
Head of Strategic Partnerships (Acting)
Airwallex
11:00 - 11:45 AM SGT
BREAKOUT SESSIONS
INNOVATION & DRIVING CHANGE
EXPLORING THE CURRENT AND FUTURE STATE OF DIGITAL CURRENCIES
Over the years, cryptocurrencies like Bitcoin and Ethereum, which work on a distributed ledger technology known as the blockchain, have grown in popularity owing to their decentralized and regulation-free nature. But some see these new currencies as risky, with greater potential for crime. Likewise, many central banks see them as a threat to the traditional banking system and are exploring their own central bank digital currencies (CBDC's). Learn from the money experts as they discuss the newest forms of payments, their validity and safety, and the future state of digital currencies.
12:10 - 12:40 PM
SGT
CLOSING KEYNOTE
MAIN STAGE