Yoko Christina Makiguchi is Chief Executive Officer of Revolut in Japan.  
She joined Revolut in January 2020. 
Prior to Revolut, Yoko was a managing director of Mizuho Securities Japan, where she was the Global Pan-Asia head of Electronic Trading.  
She also held senior management positions at Goldman Sachs, Credit Suisse, Morgan Stanley, UBS and Lehman Brothers.  
She is a certified Internal Control Manager of Japan Securities Dealers Association. 
Yoko holds a Master of Science degree in Electrical Engineering from Yale University.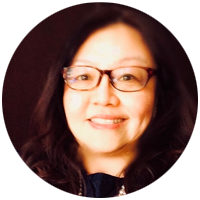 Yoko Christina Makiguchi
CEO
Revolut Japan