Treasa Fitzgibbon specialises in helping ambitious professional women navigate their career & life paths. She is Speaker, Trainer, Facilitator and Career Coach.
For corporate companies Treasa offers speaking engagements, presentations, workshops and training in areas including Career Strategy, Unconscious Bias, Promotion Processes and Mentor Programs. In addition, she acts as an Independent Promotion Committee Facilitator.
For individuals Treasa offers 1:1 and group coaching, specialising in helping women navigate and accelerate their careers. She does this with her signature 12 week Career Accelerator Program, by helping master and strategically use the skills required for professional success in high pressure corporate environments, using coaching, mentoring and acceleration programs.
Before establishing Treasa Fitzgibbon Coaching, Treasa worked in Finance in roles across operations, sales & product management, in Dublin, London and New York. She finished her banking career as a Managing Director, in NYC, responsible for a global sales team. She understands the corporate world, and the challenges women face. She is passionate about helping women be successful, fulfilled and happy.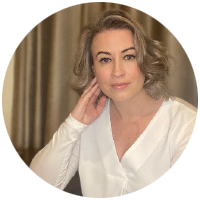 Treasa Fitzgibbon
Coach & Career Strategist
Treasa Fitzgibbon Coaching