Tesy Mathew is the Cash Management Product Head for DBS Singapore and responsible for management of all Cash Products and Services offered in Singapore; including P&L, developing strategy, driving execution, commercialization, Product governance and oversight. Tesy also runs Merchant Solutions in DBS- driving the next phase of innovation and strategy for merchant collections.  
A career banker with DBS, Tesy has close to 20 years of experience in banking, primarily in Transaction Banking having managed the entire array of cash products regionally and domestically. As a payment specialist- Tesy has driven development of multiple payment solutions and serves as chair and member of multiple industry workgroups for innovating and promoting digital payments. Tesy also sits in the board of AXS Pte Ltd, a leading provider of ESDN delivery platform in Singapore. 
She graduated from National University of Singapore with a Bachelor's in Computer Science; and in her free time from work & family still attempting to train towards that elusive full marathon.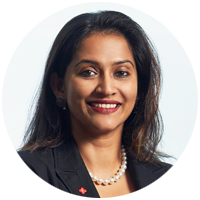 Tesy Mathew
Cash Management Product Head for Singapore
DBS