Tasneen currently leads the APAC team at Riskified across Australia, China, S.E. Asia and Japan, with responsibility for topline growth and managing the regional P&L. Riskified's (NYSE:RSKD) Machine Learning Technology enables online businesses to prevent fraud pro-actively while minimizing false customer declines caused by traditional rules-based fraud systems. 
Prior to this Tasneen was the Managing Director, S.E. Asia at Zip Co (ASX:Z1P), a leading global Buy Now, Pay Later (BNPL) company and lead GTM expansion for Zip into Asia. Tasneen was Head of APAC Digital Partnerships and Fintech at Visa previously,  which included oversight of Visa's Fintech Fast-track program. 
Prior to that Tasneen served as Managing Director for CEB (a Gartner company) in South East Asia and head of the CEB Singapore office. She was responsible for the business performance of the CEB Leadership Councils and SHL Talent Measurement business in the region and also led sales operations across Asia. 
Tasneen was selected as one of the top Fintech Leaders in Singapore as part of the Fintech65 list sponsored by the Singapore Fintech Association, In 2019, Tasneen was selected as a Rise Up 'Power Player' honoring the Top 30 Women in Payments in APAC. She is also regularly invited to present at forums like the Singapore Fintech Festival, Women in Payments, Interserkt Australia, Fintech New Zealand and Money 2020. 
Tasneen holds an MBA from the Indian Institute of Management, Ahmadabad, India and BTech (Civil Engineering) from the National Institute of Technology, Calicut, India.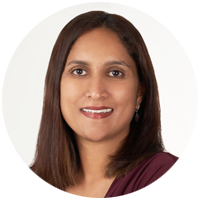 Tasneen Padiath
Head of APAC
Riskified