Sohini Rajola is the Regional Head APAC & ME for Western Union. She is responsible for driving the omni channel strategy of the company, expanding products & partnerships in addition to delivering on the Sales, Revenue & Customer metrics for the region.
With her experience spanning Payments, Banking &Digital, she is a keen observer of Fintech developments and mentors' start-ups.
In addition to holding a senior executive role with Western Union, Sohini is a member on the board of directors of the Western Union Foundation and committed to driving Western Union's Environmental, Social and Governance (ESG) goals. She is passionate about Diversity & Inclusion in the workplace and a member of Women@WUCommittee.
Prior to Western Union, Sohini worked with Axis Bank in India for a period of 18 years, holding the position of Senior Vice President and Head - Digital Banking where she was responsible for designing and leading the digital strategy of the Bank. She also held the position of Card & Payment head for the Bank and was responsible for launching, leading, and turning around the Credit Card business for the Bank.
Sohini is a B.Sc. graduate with a Management Degree from Symbiosis Institute, Pune, and lives in Singapore with her family.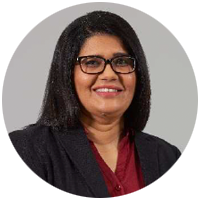 Sohini Rajola
Regional Head - APAC & Middle East
Western Union