Sim Ung is a Vice President within the Asia Pacific Wholesale Payments Solutions team at J.P. Morgan, with over 15 years of experience in financial services and advisory. Based in Singapore, Sim provides treasury advisory solutions to multinational corporations across the region. Since joining J.P. Morgan in 2011, she has also held roles across market management, finance and business management. 
Prior to joining J.P. Morgan, Sim was a senior manager at PricewaterhouseCoopers Audit & Advisory Services where she helped clients realize operational efficiencies and process improvements in various locations including Australia, Hong Kong and Singapore.  
Sim is a qualified Chartered Accountant and holds a Bachelor of Commerce Degree from the University of New South Wales, Australia.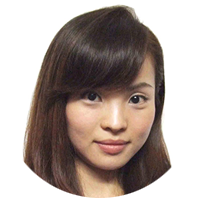 Sim Ung
Vice President, Wholesale Payments Solutions Asia Pacific  
J.P. Morgan