Sharon Toh is Head of ASEAN region for SWIFT in Asia Pacific, based in Singapore. She leads the relationship management team in ASEAN region, supporting existing customers and expanding businesses in this fast-growing region.
With 25years' experience infinancial services industry, Sharon has developed deep client relationships across the ASEAN region, with strong connections with banks, corporates, regulators and market infrastructures.
Prior to joining SWIFT, Sharon was Sales Director, Indochina at Thomson Reuters, overseeing Thailand, Vietnam, Cambodia, Myanmar and Laos. Previously, she was Regional Head of ASEAN for the Client Specialist team, responsible for the region's sales, marketing and client training.
In addition to her successful sales career, Sharon has worked in various roles across content acquisition, marketing and client support at leading financial information providers.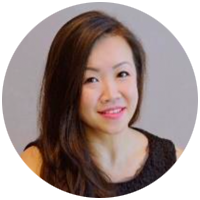 Sharon Toh
Head of ASEAN Region
SWIFT