Serene Gay is the Group Country Manager for Regional Southeast Asia. In this role she is responsible for overseeing Visa's business across the markets of Singapore, Malaysia, Thailand and Brunei. She also serves as a member of Visa's Asia Pacific Leadership Team.
Serene joins Visa with more than 20 years of payments experience, of which 17 years were with Citi where she held several regional and market leadership roles across Singapore, Thailand and China.
Her most notable roles are Managing Director for Cards and Loans Business in both China and Singapore where she led the business through digital transformation in view of the market disruption. She also developed strategic collaboration work with leading Fintechs. Serene has also held several functional lead roles which include digital banking, marketing and data management.
Outside of her experience in Citi, Serene worked in GE Money in China in a JV setup to launch its first co-brand product. She also spent two years as the Asia Pacific Lead for Managed Services, MasterCard Advisors, heading a team which focused on digital, marketing and card management services.
Serene is based in Singapore and has two daughters. She enjoys traveling and discovering new experiences with her family.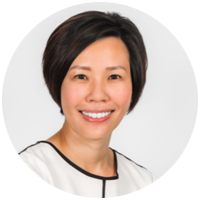 Serene Gay
Group Country Manager
Regional Southeast Asia