Sanjeev Jain is the Regional Head for Payments & Receivables, covering the full suite of transactional payments and receivables needs of corporate, commercial, financial institution and public sector clients in Asia. This is an industry-leading and strategic business for Citi and TTS and a significant growth driver. Sanjeev's responsibilities include product development & management and driving innovation in payments space by leveraging new technologies as well as building external partnerships. As the industry goes through significant digital disruption and our clients evolve their business models to more direct-to-consumer, his responsibilities include launching new products and capabilities that meet the evolving needs of our clients. 
Prior to his appointment to the current role, Sanjeev was managing the roles of Regional Product Head of Commercial Banking, Implementations and Digital Channels & Data from 2012-20. 
Sanjeev started his banking career with Citi beginning of 1998 in Cash Management Operations and went on to hold various positions in Sales across Cash Management and Trade businesses in India. He then moved to Hong Kong in 2005 to take on the Global Payments Product Manager role for corporate and public sector clients for Asia Pacific before becoming the Regional Head of Public Sector, Global Transaction Services, Asia Pacific in 2009. He also spent time in Philippines and Indonesia managing the respective country transaction banking franchises, before returning to Hong Kong in 2012.   
Sanjeev holds the degrees of Chartered Accountant, Company Secretary and Cost & Works Accountant from the respective institutes in India.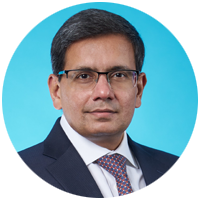 Sanjeev Jain
Managing Director, Payments & Receivables Head, Asia Pacific
Citi Treasury & Trade Solutions (TTS)