Sandra is currently the Engagement Manager in PayPal, working with APAC Growth Markets Partners in the Global Merchant Services (GMS) team. 
She has driven multiple PayPal Commerce Platform projects with regional shopping cart SaaS Partners, Payment Service Providers (PSPs) and Global Merchants. She has enabled them to leverage on PayPal's two-sided network to connect her business partners with more than 340+ million PayPal customers in over 200 markets. This has enabled her partners and merchants to access new markets, new channels to sell to, and to new customers nearly anywhere in the world, while giving their buyers the choice to pay in any way they want. 
She has worked across all phases of the sales cycles from Pre-sales with the Commercial Managers and Solution Architects and managed end to end Project Delivery with the Integration & Engineering teams. She also collaborates across cross functional teams comprising of internal business partners (legal, compliance, privacy, risk, operations) leading to the timely execution of proposed solution integration projects. 
Prior to PayPal, Sandra was the Client Specialist Team Manager in Thomson Reuters (now known as Refinitiv, an LSEG business), managing a team of Buy-side Client Specialists to maintain high revenue retention rate & customer satisfaction by uncovering clients' workflow challenges & delivering customized solutions across global financial institutions and banks. She is a strong believer that technology can be used achieve high client satisfaction. 
She is PMP certified and holds a Bachelor Degree in Business (Financial Analysis & IT) from Nanyang Technological University. 6am morning jogs gives her the adrenaline to kick-start her day so as to collaborate with folks in Pacific regions from 8am all the way to evening calls with India teams. Otherwise, she is on the hunt for the next dessert to satisfy her sweet tooth.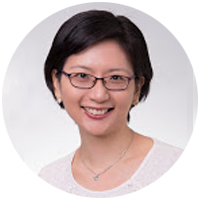 Sandra Seet
Engagement Manager (GMS), APAC Growth Markets Partners
PayPal