Rasmegh is the Managing Director of SawasdeeShop and co-founder of DeeMoney, Thailand's largest and fastest-growing cross-border payments company. Prior to pivoting into the payments and fintech space, SawasdeeShop was a market leader in the VOIP telecoms space, servicing over 2 million expat, migrant, and enterprise customers with affordable voice solutions. 
In 2014, Rasmegh recognized that the telecoms space was a sunset business with OTT players such as WhatsApp, FaceBook messenger disrupting the space. In 2015, Rasmegh, along with Sawasdeeshop's CEO Aswin Phlaphongphanich, kicked off discussions for the required licenses with the Bank of Thailand. At that time, the space was not open to non-banks. It took two years of tenacity and perseverance to push through – SawasdeeShop was finally awarded the relevant licenses for international remittances and payments in 2017.
Megha is a big believer in using technology to make a socially meaningful difference. Hence, building bridges for financial inclusion for the underserved is a goal that gets her up every morning. 
 As a Thai-Indian, Rasmegh is a strong proponent of multiculturalism, generational and gender diversity in the workplace. In addition to being actively involved in the daily operations of her tech businesses, she is a passionate student of positive-psychology frameworks and learning about driving motivation to realize the potential, which she then implements with her employees. A mother of 3, she highly enjoys navigating the challenging terrain of being an entrepreneur alongside raising a teen, tween, and toddler.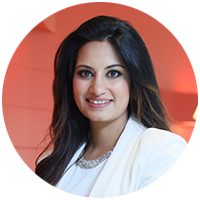 Rasmegh Srisethi
Co-Founder and Managing Director
DeeMoney