Rajesh Mehta is Region Head of Treasury and Trade Solutions for Citi in Asia Pacific. A business unit of Citi's Institutional Clients Group, Treasury and Trade Solutions provides integrated cash management and trade finance services to multinational and local corporations, financial institutions and public sector organizations across the globe, including 17 countries in Asia Pacific. Rajesh sits on Citi's Operating Committee in Asia Pacific and is a member of the TTS Global Executive Committee.
Based in Hong Kong, Rajesh is responsible for the strategic direction and development of Citi's comprehensive suite of treasury and trade solutions in Asia Pacific, including payments, receivables, liquidity management and investment services, working capital solutions, commercial card programs as well as trade finance and services, that meet the transaction banking needs of clients across the region and help emerging markets clients go global.
Rajesh has been with Citi for 30+ years and has held numerous roles across the globe throughout his career. He began working for Citi in India as a Management Associate and then moved to Audit & Risk Review in Singapore, before moving on to become Cash Management and Trade Head for Indonesia, Global Transaction Services Head for Mexico and later Regional Cash Management and Trade Head for Latin America, based in Buenos Aires. In 2002, he was appointed Global Transaction Services Head for Sub Saharan Africa, based in Johannesburg. In January 2007, Rajesh moved to London to assume the role of Regional Payments Head for EMEA assuming responsibility for Cash Management products in October 2007 and additionally Trade products in 2008. In May 2013, Rajesh was appointed Regional Head of Treasury and Trade Solutions for Citi in Europe, Middle East & Africa (EMEA). Rajesh has been in his current role in Hong Kong since October 2016.
Rajesh served as Non-Executive Independent Additional Director of Polaris Consulting & Services Limited from October 2012 to March 2016, as a Director of Citibank Europe Plc (CEP) from July 2013 to October 2016 and of Citibank A.S. Turkey for the same period.
Rajesh holds a Bachelors (Hons) degree in Economics from St. Stephen's College, Delhi University and an MBA from the Indian Institute of Management, Ahmedabad, India.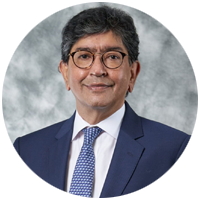 Rajesh Mehta
Region Head, Asia Pacific, Treasury and Trade Solutions
Citi