Miriam is based in the firms Singapore office where she leads the Executive Assessment & Development stream of the CEO and Board Progression Practice and is the Regional Head of Assessment & Succession for APAC.
Miriam works with Boards, Chairs, CEOs and their executive teams in managing leader progression, helping them to build and develop bench strength and facilitate seamless transition of leaders into critical and high stakes roles.
Miriam is passionate about enabling and empowering executives individually and collectively to maximise their performance and contribution through harnessing their sense of purpose.
She has coached leaders and teams extensively, with a particular interest in supporting leaders in transition and working with high potential female leaders. Miriam is certified in Korn Ferry's flagship ELI and CEI executive development programs.
Miriam has resided in Asia for twelve years and has a deep appreciation for the cultural diversity of the region. She is recognised for her ability to bring a balance of pragmatism and rigour as well as empathy and insight to her work.
A qualified clinical psychologist and trained executive coach, Miriam is a trusted partner to Senior Leaders on sensitive and business critical leadership challenges.
She brings to her work with clients nearly 20 years of experience in both public service and private enterprise.
Academic and Professional background
Miriam holds a master's degree in clinical psychology from James Cook University and undergraduate degrees from the University of Western Australia and Curtin University of Technology.
Miriam has completed the Coaching Psychology program at Sydney University and is accredited in a range of globally recognized psychometric instruments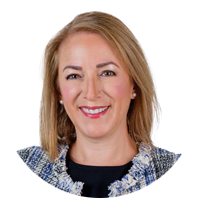 Miriam Capelli
Senior Client Partner
Korn Ferry