Michelle Mak is the Director of Sales - Asia for Western Union Business Solutions.  
Michelle started her career in business development covering the enterprise and public sectors in ASEAN before joining Western Union Business Solutions (WUBS) in 2011. Passionate about the money market, she leverages her background in technology and finance to provide innovative, customized solutions for WUBS clients. 
She has spoken in various events in the last few years. She recently joined the Women In Payments Advisory Board and cherishes the opportunity to contribute further to the financial services industry. 
Michelle holds two postgraduate degrees – MSc (Financial Engineering) and MSc (Information Systems). She is also a CMS Licensee representative for WUBS Financial Services.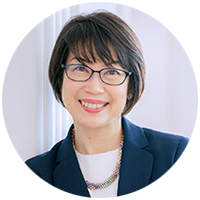 Michelle Mak
Director of Sales, Asia
Western Union