Marion is the APAC Marketing – Communication Director at Ingenico. 
Previously, Marion was part of the founders' team of SC Ventures, the global innovation arm of Standard Chartered Bank in Singapore. 'Dots-connector' between business problems and technology, she led the Fintech Partnership for the bank and its partners. She has consequently built the ecosystem platform, SC Ventures Fintech Bridge, onboarding around 1,800 startups and other partners. She has kept strong connections within the startup ecosystem. 

Prior to this 5-years' experience at SCB, Marion has been working in payment, starting as Communication manager at Visa in Paris for, continuing then, at BNP Paribas in different roles around card portfolio management, loyalty programs and market research.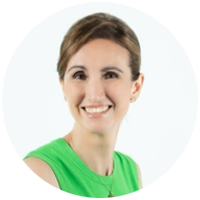 Marion Bernardi
APAC Marketing-Communication Director
Ingenico