Jeannette is Head of Product Pricing, Billing and Cash Data Analytics with over 20 years of cash management experience managing teams spanning markets and regions. Prior to SCB, she was with Citi for over 10 years leading the local and regional corporate client servicing teams and as payments product manager. Throughout her career, Jeannette has been engaged in areas serving clients across all segments.
Jeannette joined Standard Chartered in 2009 as Head of Gateway Banking and Account Service Product Manager in 2012. In these roles she established market-leading inbound corporate network solutions for bank clients and led enhancements in account capabilities.
In her current role, Jeannette has global responsibility for the development of Transaction Banking's product pricing and billing capabilities and innovation, driving fee initiatives as well as data analytics strategy.
Jeannette is strategic, methodical and a focused executor adept in structured thinking. She has a proven track record of bringing solutions to business challenges seamlessly across process, technology and business domains with agility.She is passionate about harnessing the business value available in organization data pools through effective leverage of technology and data transformation.
Jeannette is a diving enthusiast and loves macro marine wildlife. She can throw a decent party at the drop of a hat and cooking for friends and family occupy her free time when she is not in pursuit of the next adventure.
Jeannette has a Bachelor's in Economics and a MBA from Macquarie Graduate School of Management.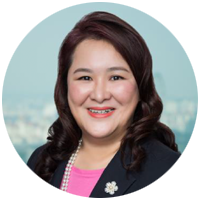 Jeannette Pang
Global Head, Product Pricing, Billing and Data Analytics
Standard Chartered