Ms Jacquelyn Tan is the Head of Group Personal Financial Services, UOB Group Retail. She is responsible for the consumer banking business in Singapore and Regional, covering Secured lending, Unsecured lending, Deposit and Wealth management businesses, serving client segments spanning from core banking to wealth and privilege reserve banking. Functional coverage includes Mobile & Digital banking, Sales & Distribution, Marketing, Customer Franchise and Business Analytics.
She previously headed the Singapore and Regional Unsecured lending business for UOB. Jacquelyn has more than 20+years of experience in the finance industry. Prior to joining UOB, Jacquelyn was the Head of Unsecured Lending for Citibank Singapore. She started her banking career as a Citi Management Associate, and gained a breath of functional experience covering Treasury, Consumer Finance, Wealth Management, Marketing, and Onshore and Offshore Segment Management.
Jacquelyn holds a Master of Science in Finance from Imperial College London, and a Bachelor of Economics and Statistics from University College London.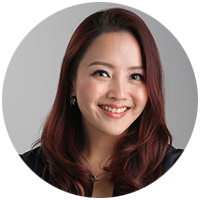 Jacquelyn Tan
Managing Director, Head Group Personal Financial Services
UOB