Indri is Senior Solution Sales of Treasury & Trade Solutions (TTS), Citi Indonesia, a business unit of Citi's Institutional Clients Group (ICG) that offers integrated cash management and trade services to multinational, local corporations, financial institutions and public sector organizations across the globe. Her role specializes in providing complex solutions and managing Corporate and Public Sectors clients. 
She has over a decade of experience in Transaction Banking spanning across Sales and Trade Finance Product Specialist. She holds Bachelor of Science degree in Finance and Entrepreneurship Management from Indiana University - Kelley School of Business; and started her career as Management Associate in DBS. 
She enjoys candle-making and yoga in her spare time.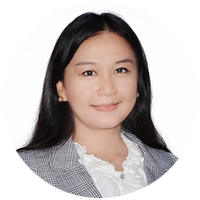 Indridewi Sukagunas
Senior Solution Sales - Corporate and Public Sectors, Indonesia, Treasury & Trade Solutions
Citi