Indira Sahab (Indy) is an Executive Director and the APAC Head of Client Service and Implementation for Transaction Services.  Indy has a banking career spanning 26 years and has led teams across Europe and Asia, working in Jakarta, Amsterdam, Shanghai and Singapore.  Since joining the firm in 2012, she has held leadership roles as head of North Asia Client Service, Regional Implementation and more recently responsible for ASEAN Client Service.   
Prior to joining J.P. Morgan, Indy was the Asia Head for Client Service and Implementation for RBS and had worked for ABN AMRO Bank and Deutsche Bank in various roles as Cash Management Sales, Business Management, Relationship Manager for Corporate Banking and Credit Analyst.  Indy holds an MBA from University of Chicago, Booth School of Business.   
Indy is originally from Jakarta, Indonesia and currently resides in Singapore with her husband and their two children.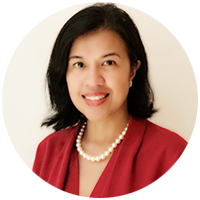 Indira Sahab
APAC Head of Client Services & Implementation
JP Morgan