Goki Muthusamy is currently the head of Talent for Asia Pacific overseeing our talent acquisition, talent management and diversity & inclusion teams across the region. Prior to this role, Goki was the Vice President of talent management at Visa and was responsible for putting in place strategies to modernize our approach to talent reviews, performance management and employee engagement.
She joined Visa in 2015, as director, diversity & inclusion. In that role, she was responsible for establishing the annual D&I goals, improving the representation & advancement of women and diverse talent in the company. Along her career journey at Visa, she took up additional responsibilities for diversity recruiting and as a HR business partner.   
Prior to joining Visa, Goki worked at held several leadership positions in HR at Bank of America for 8 years in Singapore, Hong Kong and San Francisco.  Prior to joining financial services, Goki worked in a non-profit organization focusing on youth and development where she successfully completed projects in Africa and Asia. Goki has also been involved in several civil society forums across Asia and Europe advocating the importance of cultural diversity and pluralism. Goki was a fellow at UNESCO, Paris and specifically trained on Diversity and Cultures. Goki is a member of Asia Society and was selected as a fellow of Asia 21 in 2012.  
Goki has a B.A. in Psychology from the National University of Singapore. She is also holds a mastering management certification from the Tuck School of Business, Dartmouth. Goki is currently based in Singapore with her husband and 2-year-old son.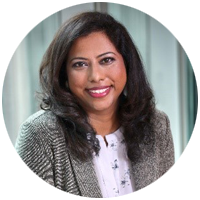 Goki Muthusamy
Head of Talent management, recruiting & diversity, Asia Pacific
Visa