Georgette Tan is President of United Women Singapore (UWS), a non profit organisation advocating gender equality, women's empowerment and focused on building the pipeline of future female leaders. 
She is on the board of the Singapore Council of Women's Organisations (SCWO) and is Chair of BoardAgender, an initiative of SCWO focused on increasing the number of women on boards in Singapore. She is also a board member of SG Her Empowerment (SHE), an NGO that gathers the views and input on issues surrounding the advancement of women and girls, land advocates policies that helps women and girls optimise their family, career and personal lives.
She serves on the Climate Action SG Alliance (CASA), other Alliance for Action (AFA) Committees relating to tech-facilitated gender violence and other women's issues in Singapore, and serves on the industry advisory panel for the Global Women in Public Relations Singapore. 
Georgette served on the Taskforce on Family Violence, co-chaired by the Ministry of Social and Family Development (MSF) and the Ministry of Home Affairs (MHA).  
Georgette was previously Senior Vice President, Communications at Mastercard, where for over 18 years, she was responsible for external and internal communication, and launched Mastercard's Knowledge Leadership strategy with the establishment of numerous consumer, lifestyle and gender indexes.  She also spearheaded Mastercard's Corporate Social Responsibility efforts, which focused on education and development programs to help empower women and children across the Asia Pacific region. 
Prior to joining Mastercard, Georgette was Vice President of Communications at CNBC Asia and Dow Jones Asia, and also held Senior Communications roles at the Hong Kong Trade Development Council and the Singapore Tourist Promotion Board. 
Georgette also advises female entrepreneurs of start-up ventures and social enterprises in the region.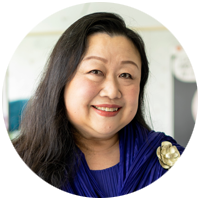 Georgette Tan
President
United Women Singapore