Ms. Emily Sim currently serves as Director of Panelogue and Co-founder of Superstructure. She works with individuals, brands and government agencies on the selection and implementation of sustainable materials and innovative fabrication methods.  
She started her entrepreneurial journey with Panelogue in 2016 where she was inspired by their respect for the environment during her apprenticeship in Sumitomo Forestry Japan. Emily now seeks to more purposeful ways to consume timber as a 2nd-generation entrepreneur in the timber distribution business. Working to transform the business to distribute sustainable alternatives. Shifting the perception of luxury from what is rare to what is innovative. 
Superstructure was born in 2017 as reaction towards traditional construction methods. The vision was to lower the barriers of entry for the next generation to explore making as a career through computational design and digital fabrication. Superstructure's flagship projects including installation at PwC Experience Centre and Facebook Asia-Pacific Headquarter. In 2019, UOVO received INDE awards for runner up. UOVO is a sensory pod, specially designed for individuals with autism.  
Graduating from Singapore Management University, Emily is also an executive committee member of the board of Singapore Industries Furniture Council (SFIC). She has been featured in various well-known media such as Icon Singapore, Prestige's 40 Under 40, etc.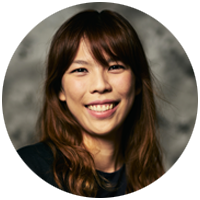 Emily Sim
Director
Panelogue