Christine is the Head of Intra-Asia Greater China Multinational Corporate at J.P. Morgan. Based in Singapore, Christine and her teams are dedicated to support Greater China headquartered clients to expand and grow their businesses across Asia Pacific and beyond. 
 
Christine started her career as a financial journalist at the world-renowned financial news network CNBC. Christine played an active role in launching the very first high-end CEO dialogues 'Strategic Decision" via CNBC's China JV CBN (China Business Network). Partnered closely with Harvard Business School and the distinguished C-level business leaders in China. Christine was also the reporter of the award-winning 'CNBC Mobile' where she focused on equities, fixed income, currencies and commodities for Asia Pacific markets. 
 
Christine graduated from Aberdeen Business School with First Class Honors in Economic/Business Management. She later pursued a certificate with Harvard Business School's Executive Education focusing on Authentic Leadership. 
 
Christine is now living in Singapore with her husband and two children. Christine is fluent in Mandarin and English. She has been studying Korean as a personal hobby due to her strong interests in Korean culture. 
Christine is also passionate about home interior design, golf and movie-script writing.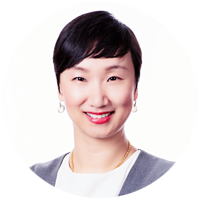 Christine Zhang
Executive Director, Head of Intra-Asia Greater China MNC
J.P. Morgan