Dr. Huang joined Alipay in 2016 as the Head of Marketing and Operations of Southeast Asia. In 2017, she was appointed as the General Manager for Global Merchant Partnership in South and Southeast Asia, leading the business operations and growth in the region to strengthen Alipay's payments platform. She and her team aim at helping businesses connect with Chinese tourists through targeted marketing outreach via Alipay Discover Platform, and providing Chinese tourists with a seamless payment and lifestyle experience abroad.   
Besides representing Alipay in the region, she further expands her roles to lead Alibaba group of businesses in forming a three-year strategic partnership between Alibaba Group and Singapore Tourism Board in April 2019. 
Prior to Alipay, Dr. Huang has had over 15 years of experience in travel and tourism, hospitality and payments sectors. Her expertise lays in regional business management, business development, marketing and partnerships.  
Once an entrepreneur herself, Dr. Huang has broader interests in innovation, technology development and marketing strategy. 
Dr. Huang graduated from Leiden University in 2002 with a master's degree in Business Administration, majoring in International Business. In 2015, she graduated with a doctorate degree in Hotel and Tourism Management from The Hong Kong Polytechnic University.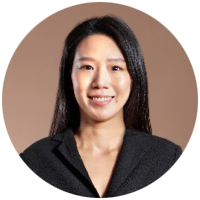 Cherry Huang
General Manager, Global Merchant Partnerships, South & Southeast Asia
Alipay