Cecile Hofer is Managing Partner of Amrop Singapore and Co-Head Global Financial Services of Amrop Global Partnership, with almost 30 years of experience in retained executive search, board services and Leadership consulting.  
She advises regional and international corporations, including family-owned enterprises and venture capitalists, on Leadership, top-level functional experts, and board appointments and assessments - and as a sought-after advisor on hiring complexities and success planning during the transition and change shaping our world today.  
Cecile works closely with clients, particularly in consumer-related industries, including financial services, luxury, hospitality, private equity, and the life sciences space.  
Based in Singapore, she also serves as Council Member Asia Pacific & Middle East of AESC, representing the regional interests of members of the Association of Executive Search and Leadership Consultants (AESC).  
As the Founder of Paresa Collection, a bespoke ecosystem of experts, seasoned business leaders and curious minds, she advises Amrop Singapore on its co-partnership with Paresa Collection, delivering top-level inquiring Leadership Retreats with curated content for the Board, Management and Entrepreneurs of the enterprising Global Business community at exclusive locations around the world. 
She holds degrees in Business Economics and Clinical Organizational Psychology.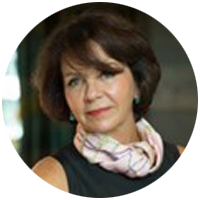 Cecile Hofer
Managing Partner
Amrop Singapore