I am a payments processing lifer.My payments career has covered issuing (credit, debit, prepaid, commercial, virtual), acquiring, processing, digital convergence, faster payments, and payment product manufacturing (plastics and chip).
I am Canadian and a Singapore permanent resident. I have lived and worked in Asia for the past fourteen years. I have held senior leadership roles in Canada, The UAE, and Singapore with companies like Global Payments, First Data (Fiserv), and Mastercard, focused on business and product development, deployment and management, go-to-market strategy and execution, partnership development, and commercial management. I have sold and managed large-scale solution deployments in nearly every key marketing Asia.
I am invested in Asia as my partner, Angel is originally from Hong Kong and both of my children were born in Singapore.
As an independent consultant and external advisor for companies like Bain, I also assist financial institutions and Fin-Techs as they prioritise, consolidate, and rationalise payments technologies, and enhance their existing platforms, to support cross-border payments, newer initiatives like faster payments,and regional mandates, like ISO 20022.
I have held several executive and non-executive director board positions, I am asked to speak regularly, moderate my own industry panel discussions, and I have contributed to payments and fraud related articles for the Harvard Business Review.
In addition to my business and product development related experience, I am Prince2 certified, which means I utilise a project management discipline in all my commercial and product development activities.
I am passionate about water sports and ran my own boat and jet ski charter business in Singapore. I am also keen to give back and focus my volunteer time on youth, contributing to Junior Achievement, teaching entrepreneurial skills to teens and tweens.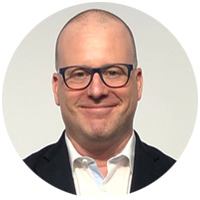 Cary Horenfeldt
Director, Founder
POTE@CH Holdings