Audrey Yap is a Managing Director and Country Head for Financial Services at Accenture in Malaysia. She is responsible for the growth of the practice across Banking, Insurance and Capital Markets, building trusted and long-term client relations, and delivering meaningful impact. As the Corporate Citizenship Sponsor in Accenture for the last five years, she is also deeply committed to delivering sustainable support to the community in Malaysia as the nation transitions to the new normal. 
She has almost two decades of experience in Accenture across multiple industries and is actively involved in shaping the future of Financial Services in the region, as the sector navigates a convergence of multiple industries, enabled by technology and ecosystem partnerships. 
Audrey holds a Bachelor's Degree in Business Computing from Staffordshire University, United Kingdom.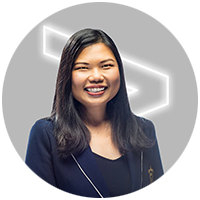 Audrey Yap
Managing Director, Financial Services
Accenture