Akanksha Mohan is a commercial sales leader with over 16 years of experience in the banking and digital payments. She brings with her a vast experience of managing various client and partners across issuing, acquiring, merchants, technology providers in multiple countries in Asia Pacific. 
Akanksha joined Mastercard in 2017 as part of the Global Account Management team. She is currently managing one of Mastercard's key strategic accounts in Asia Pacific as the account lead and is responsible for growing the partnership through products and services expansion. 
Prior to this, Akanksha worked with Visa for over 6 years. She was the business lead for Sri Lanka and Maldives before taking on a role with the Merchant Sales & Solutions team in India driving new partnerships, adoption of digital solutions and channel/segment initiatives. 
She has also previously worked in Deutsche Bank and HT Media in India in marketing and brand management. 
Akanksha holds a MBA degree from Indian Institute of Management, Lucknow and a B.A. (Hons) in Mathematics from Lady Shri Ram College, Delhi University. 
She is a gender equity advocate and always looking to create an inclusive environment.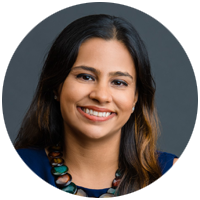 Akanksha Mohan
Strategic Account Management, Digital Payments and Partnerships
Mastercard