Adeline is the Head of Data Solutions for Visa Asia Pacific, based out of Singapore.
In this role, Adeline is responsible for leading the strategy, prioritisation, development and delivery of Visa's product roadmap for all data solutions including Open Data, Digital Identity, Risk Solutions and Data Products. The team is at the vanguard of transforming Visa's business model to capture new payment flows and increase value-added services adoption.
Prior to this, Adeline was the Head of Products and Solutions for Southeast Asia where she led the development of the product strategy across the fast-growing region and worked closely with issuers, fintech partners and key stakeholders in the payments ecosystem to drive growth, revenue and client preference for Visa. Adeline has also previously held positions as the Asia Pacific Head of Consumer Solutions and Head of Loyalty and Consumer Proposition.
Before joining Visa in 2011, Adeline spent more than 6 years in Citibank and UOB in various product leadership roles covering Product Strategy, Product Management, Strategic Alliances and Partnerships. Adeline started her career with the Singapore Tourism Board and was part of the start-up team for Jetstar Asia Airways in Singapore.
Adeline holds a Bachelor of Business Administration with Honors from National University of Singapore.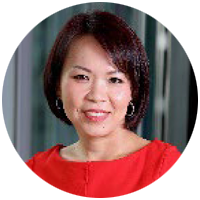 Adeline Kim
Head of Data Solutions, Asia Pacific
Visa